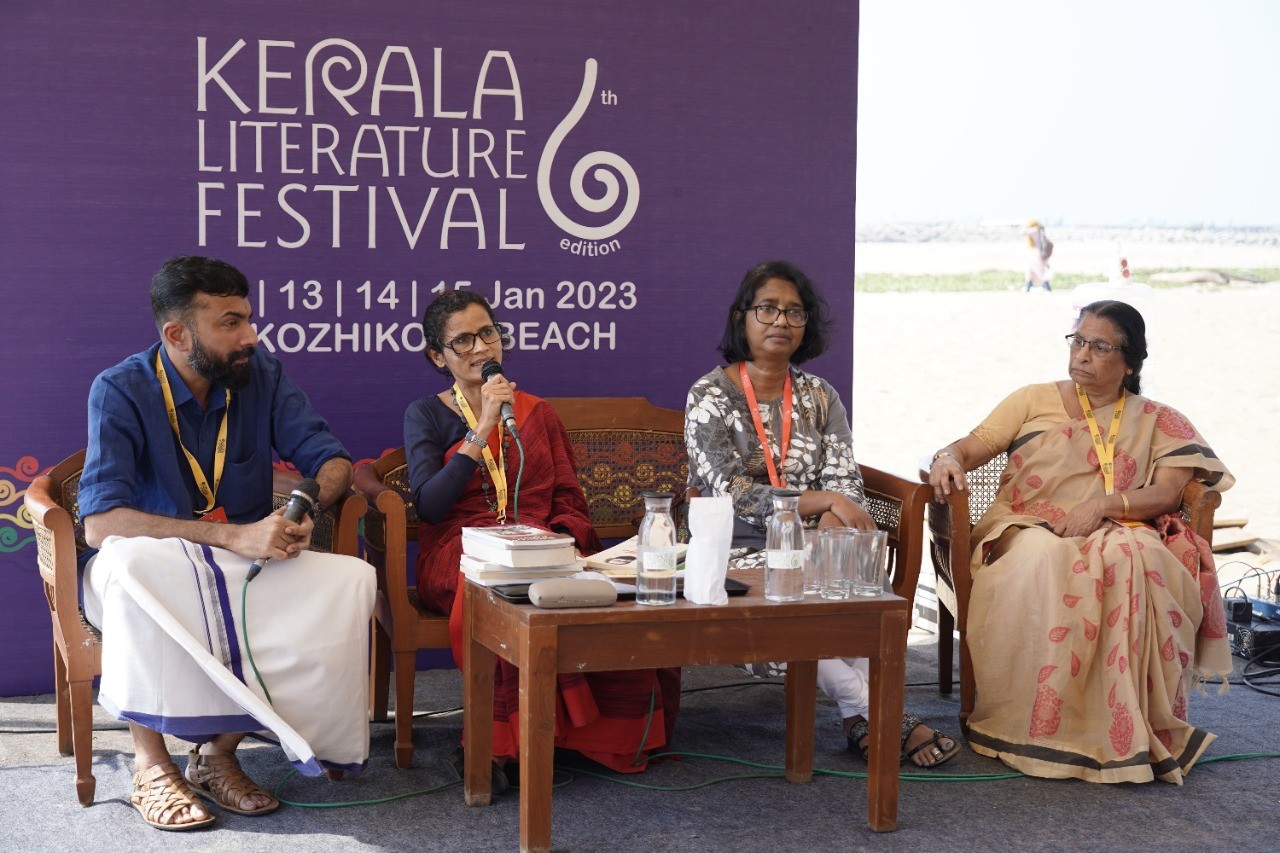 The 34th session of the 6th edition of the Kerala Literature Festival was on the topic "Oormayum Ezhuthum." The guests were Radhalakshmi Padmarajan, Echmukkutti, and Shemi. Scriptwriter Bipin Chandran was in charge of the session.
Bipin Chandran started the session by quoting the words of Gabriel Garcia Marquez, followed by a question to Echmukkutti about her book, "Ithente Rakthamaanu Ithente Maamsamanu Eduthukolka." Echmukkutti briefly explained the relevance of the title and the role of Balachandran Chullikkadu in her life, for she has titled her book with his lines. It also shows her struggles. Echmukkutti also explained the experiences after publishing the particular book. She mentioned the names of K. Ayyappan and D. Vinayachandran in her book, and she explains that "a dead person does not become a saint."
Since writer Shemi never wanted to publish a book under the label of a memoir; she published her experiences as a novel named "Nadavazhiyile Nerukal." Echmukkutti states that the attitude of society won't change when it comes to the struggles of women.
After the session, Radhalakshmi Padmarajan released Shemi's "Kallappatta" by presenting it to Echmukkutti.