The Existing "Kulasthree" Image, Patriarchy and the Struggles of Sex Workers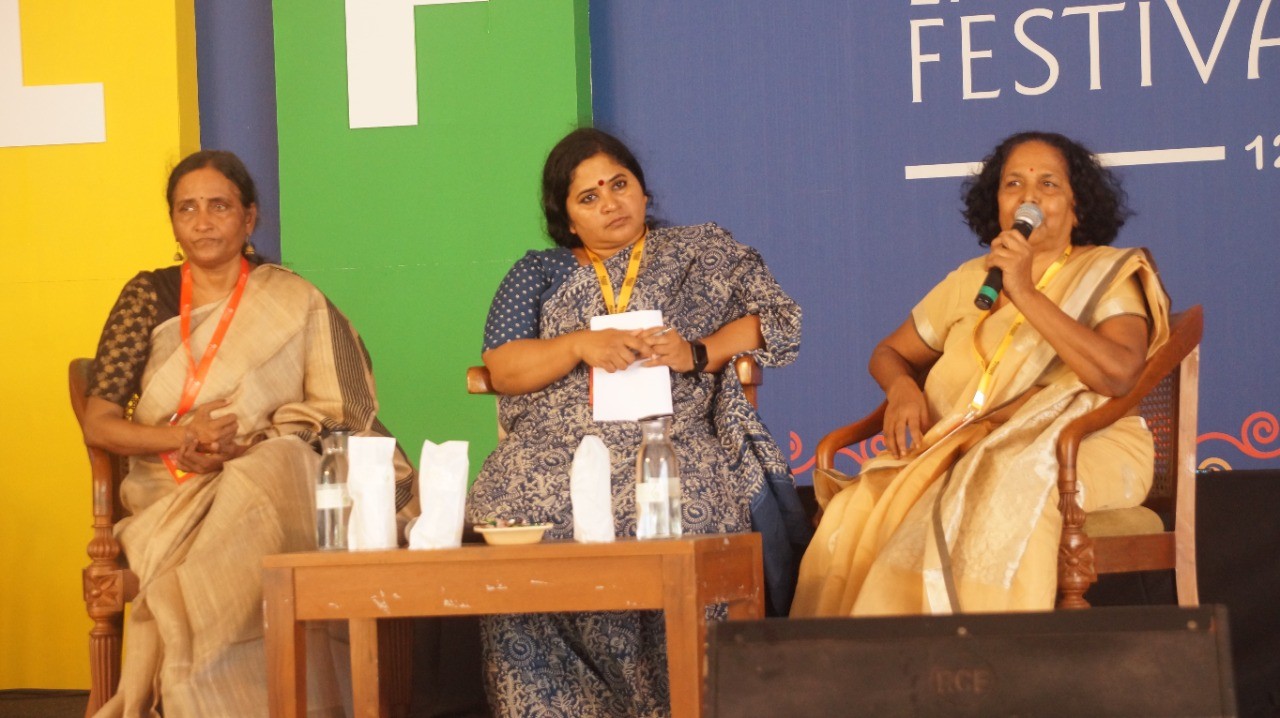 The Kerala literature festival witnessed a mesmerising and truly horrifying session that swept away the scorching heat of the afternoon, in which the feminist A K Jayasree, author, and sex worker activist Nalini Jameela discussed the need for recognition of sex workers community under the moderation of Adv P M Athira.
Nalini Jameela started the session by going back to the old days when this profession was not at all safe or easy. The different classes and segments of society exploit them and then throw them away for the police to take charges against. Even now, the police use them for their own needs, and they are being abused. They spend half of their lives being dragged to court and the police station. When the question of who should be blamed or take responsibility was raised—is it the women who do the sex work or society?—the audience applauded enthusiastically.
They discussed the role of women, which is meant only to satisfy the sexual needs of men. In such a way, the marriage becomes some sort of business deal. Nalini Jameela raised an interesting point: if they are not supposed to use earthly facilities, should they relocate to space to work? This made the crowd enthusiastic. If they are choosing this profession, it is only because their clients exist in the so-called "standard society."
The energetic, powerful, and fierce voice of Nalini Jameela reverberated throughout the session. Often, immoral trafficking and sex work are mixed up and criticised by the public. She asserted the point that no one chooses to be a sex worker. If society says that she does "shameful" work, then the one who lies with her also becomes shameless.
Nalini says that they hear the problems of the people who approach them and don't force them to take sex work as a profession. "If the work is done without love for the opposite person, then it is both against women and men equally," said Nalini. The crowd, by asking relevant questions, made the session interesting. And the moderator, Athira, concluded the session on a positive note by saying that all sex workers have a dignified life.