O. V. Vijayan: The King of Imagination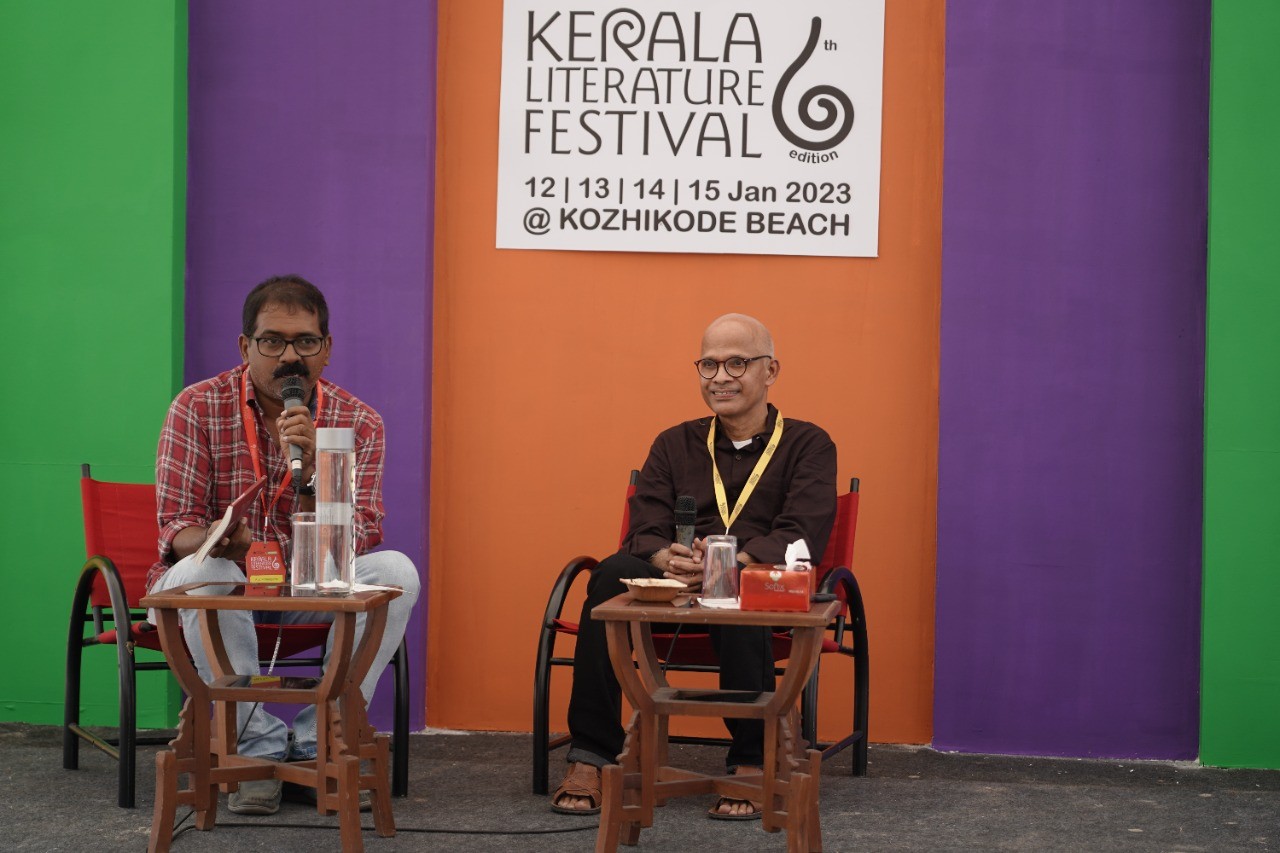 The author, Karunakaran, reveals the motivation and the story behind writing his famous book "Kettezhuthukari" in the 81st session of the 6th edition of the Kerala Literature Festival. He discusses how OV Vijayan influenced him as a writer. Ajay. P. Mangattu later read some portions of the novel to the audience.
Both speakers described O. V. Vijayan as the `King of Imagination` along with mentioning the similarities that writer Anand carries with O. V. Vijaya. Language, according to Karunakaran, is his hometown.