The Power of Story is Power of Literature: Sudha Murty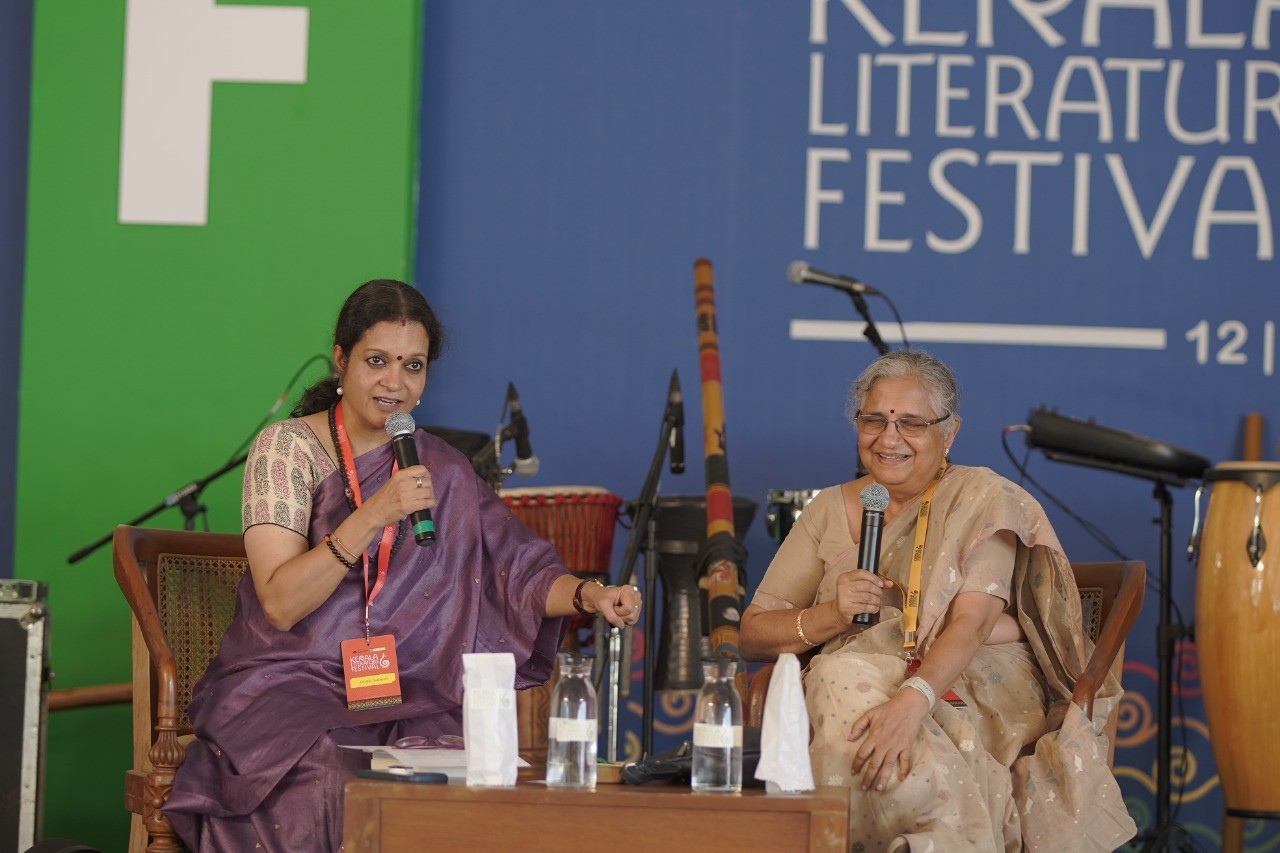 During a discussion in "The Magic of Lost Stories," at the sixth edition of the Kerala Literature Festival, acclaimed author and philanthropist Sudha Murthy stated, "The power of story is the power of literature." The session turned out to be a major crowd-puller on the second day of KLF. Hosted by Janaki Sabesh, the author shared that, at the age of ten, she realised that storytelling is an art and that this art is her path. She believes that no `one` is a hero, but instead every human being is a hero.
Janaki Sabesh, an actor, storyteller, and voice artist, concurred and said that seeing one's children bored arouses imagination and creativity. "The only gift in my house was books, and that was my inspiration for writing," added Sudha Murty. She also raised the idea that AI can't replace writers as stories consist of emotions and AI can't reproduce emotions. Even though the medium changes, emotions are eternal.
The session was well received by the audience, and Sudha Murthy danced to the music of famous pop star Usha Uthup. She said that KLF is the finest of all literature festivals because it is the festivity of ideas.