The Unrecognized Beauty of Sculptures and Mural Paintings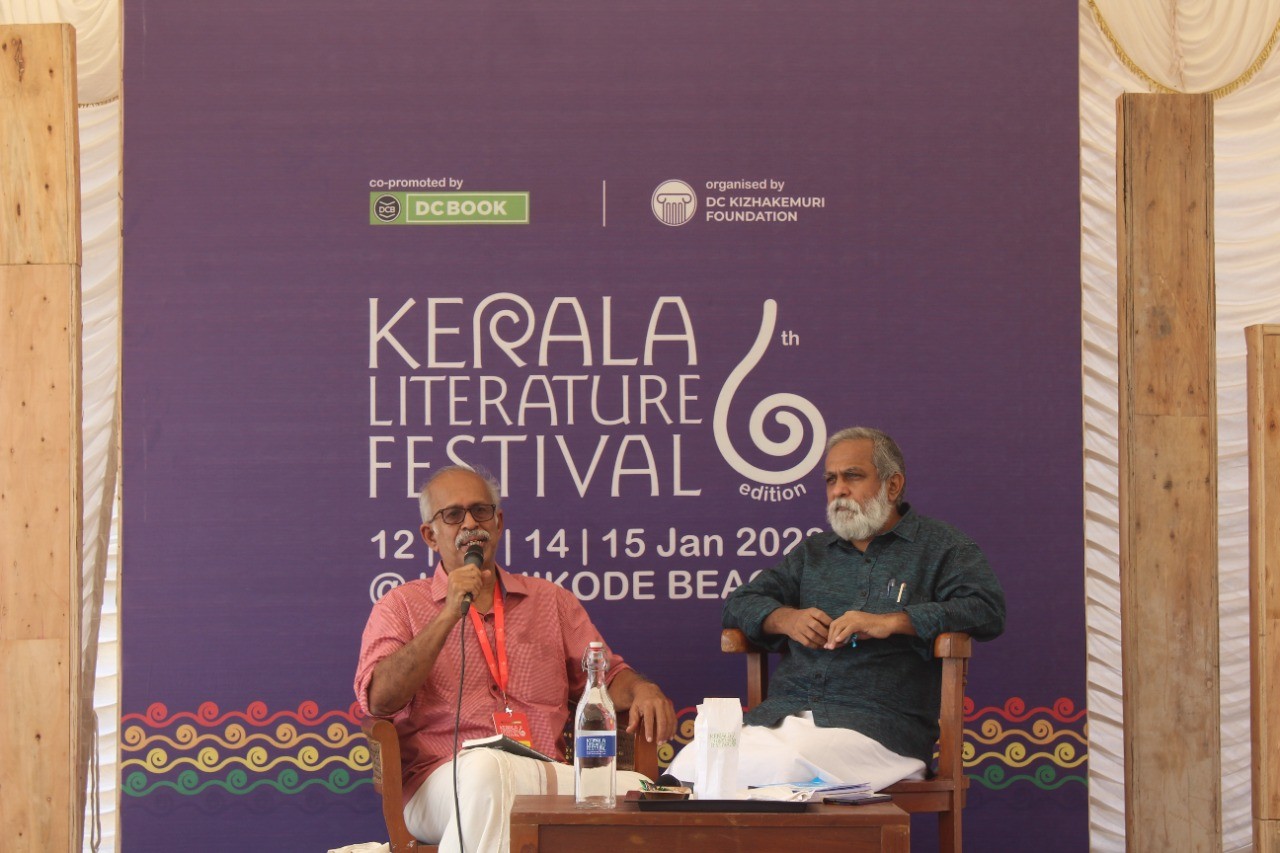 In a session on the 6th edition of the Kerala Literature Festival, M. G. Shashibooshan shared his experiences with sculpture-making and his journey. He said that one should learn iconography and add more details about it. P. S. Manoj highlighted the minute detailing of Shashibooshan's artworks. According to the author, the sole purpose of the book "Aalekhanangalile Kerala Charithram" was to gain recognition for sculptures in the same way that architecture has.
Shashibooshan mentioned in depth the famous painting of Raja Ravi Varma, "There Comes Papa." The beauty of a mother remains unnoticed by her child because of their intimate association, and the gods `Vettakorumakan` and `Ayyapan` acquire a similar position. He spoke more about Kunjan Nambiar's "Kaalanillatha kaalam" and put forward the concept that if Satan wasn't there, everyone would have become immortal beings.
Furthermore, he cited the book "Time as a Metaphor of History: Early India," written by Romila Thapar. "The best administrator that India has witnessed would be Madava Rao," said Shashibooshan. He brought up the Malayalam word "Ashu," which means a person who is lean because of starvation, and commented on the lack of such people being featured on YouTube channels. He assured me that he will write a book in the future about Buddhism and Jainism.