Scholarships Schemes worth 1 crore available for 2021- 2022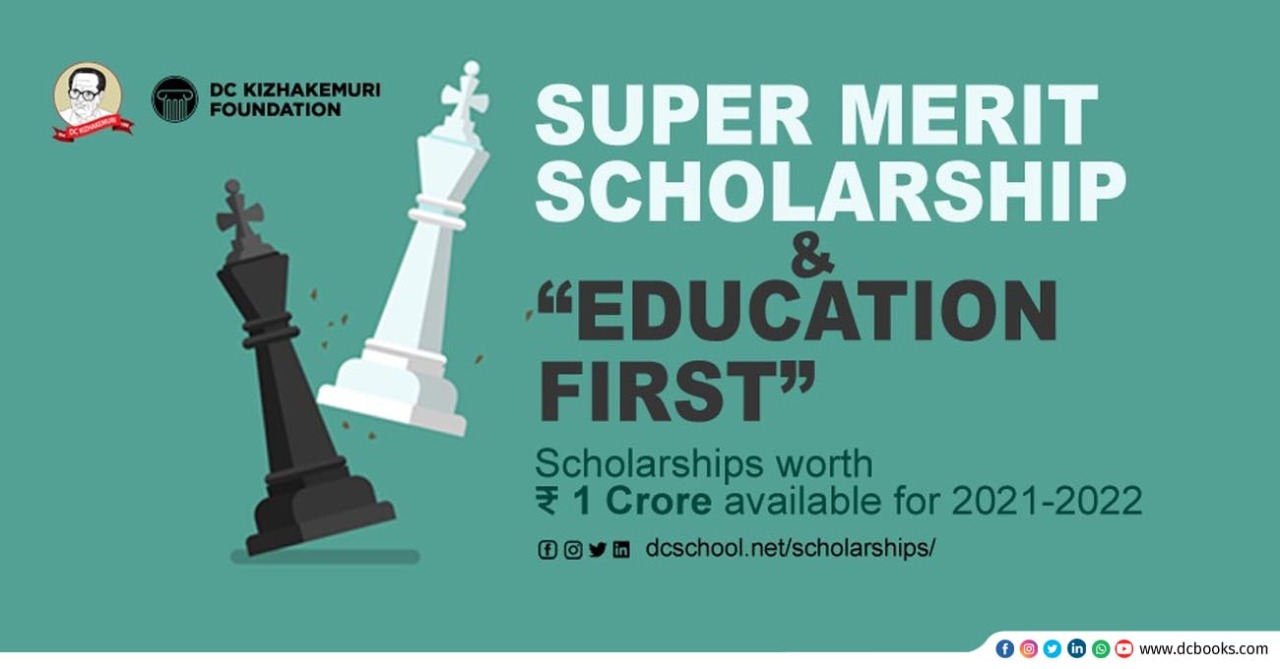 DC Kizhakemuri Foundation is introducing a new scholarship to support academically brilliant students who plan to pursue MBA. The Super Merit Scholarship aims to uplift students by providing them enough support while they pursue their dreams. This scholarship will waive about 75% of the tuition fee for students who have achieved above 90 percent or more in their undergraduate courses and a 50% waiver for students with 80 percent.
The DC Kizhakemuri foundation had previously come up with the Education First Scholarship to financially support students who were heavily impacted by the pandemic. The latest scholarship came into being due to the oversubscription of the previous one. Under these Scholarship schemes, the foundation will release more than 100 Lakh INR towards supporting the needy students at its institutions.
DC Kizhakemuri Foundation will decide on the scholarship on a first come first serve Merit basis. Engineering graduates with high scores are eligible for Technology Student Merit Awards. The scholarship registration closes by 30th June 2021.
For information tap into the official website or contact: +91 99461 09616