Madras Book Club – Book of the day: Trailblazers of the Travancore Plantations: Cheers to the Unsung Heroes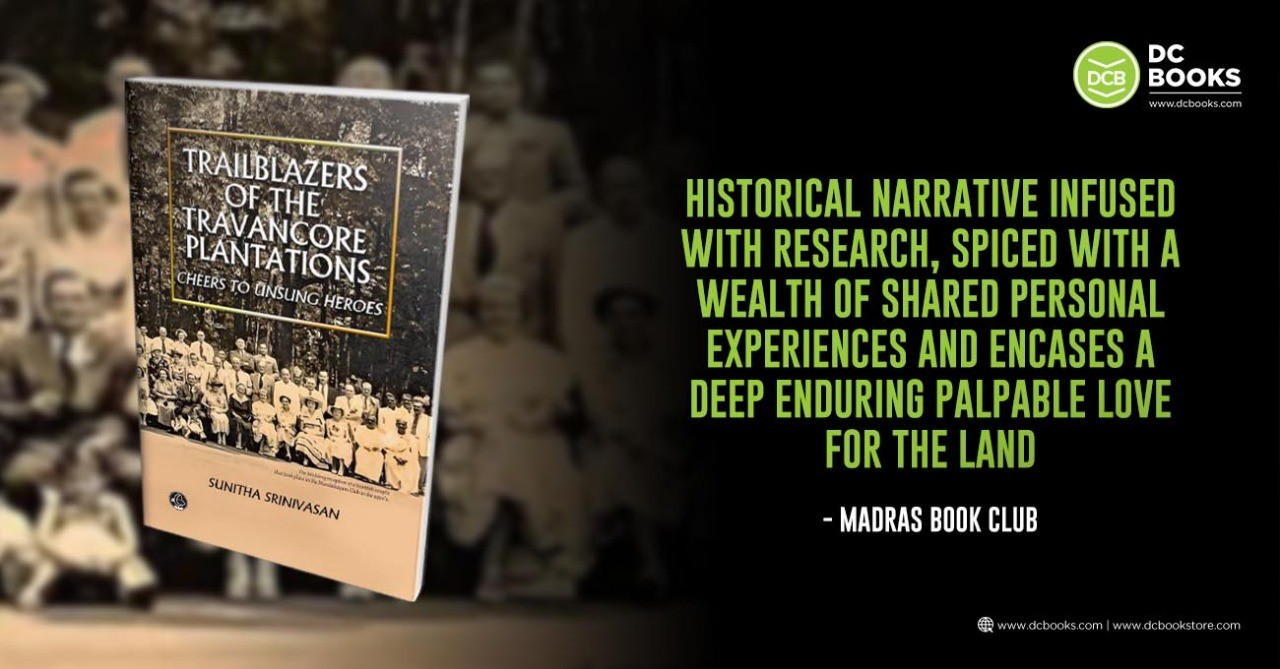 Sunitha Srinivasan was in conversation with Shreekumar Varma and Christopher C. Doyle on her book Trailblazers of Travancore Plantations: Cheers to the Unsung Heroes as a part of Madras Book Club's talk.
The book consists of 13 stories based in the central Travancore district of Kerala and is a historical narrative of the Idukki district, about people who converted the impenetrable jungle into a bustling plantation. Sunitha speaks on the Travancore royal family, the process of writing – finding the right resources and striking the balance between personal and historical. For her, the book is "a collation of experiences all of us went through." Christopher Doyal, the eminent author, adds on the discourse of narrative historical non-fiction and how they bring history to life.
The book is praised for the "historical narrative infused with research, spiced with a wealth of shared personal experiences and encases a deep enduring palpable love for the land" by the Madras Book Club.
The book was published by Current Books, an imprint of DC Books in August 2021.
Click on the link to watch the full discussion:
https://www.youtube.com/watch?v=bWdYPPYlj7U