Literary Revolution in Kerala – A book in every hand.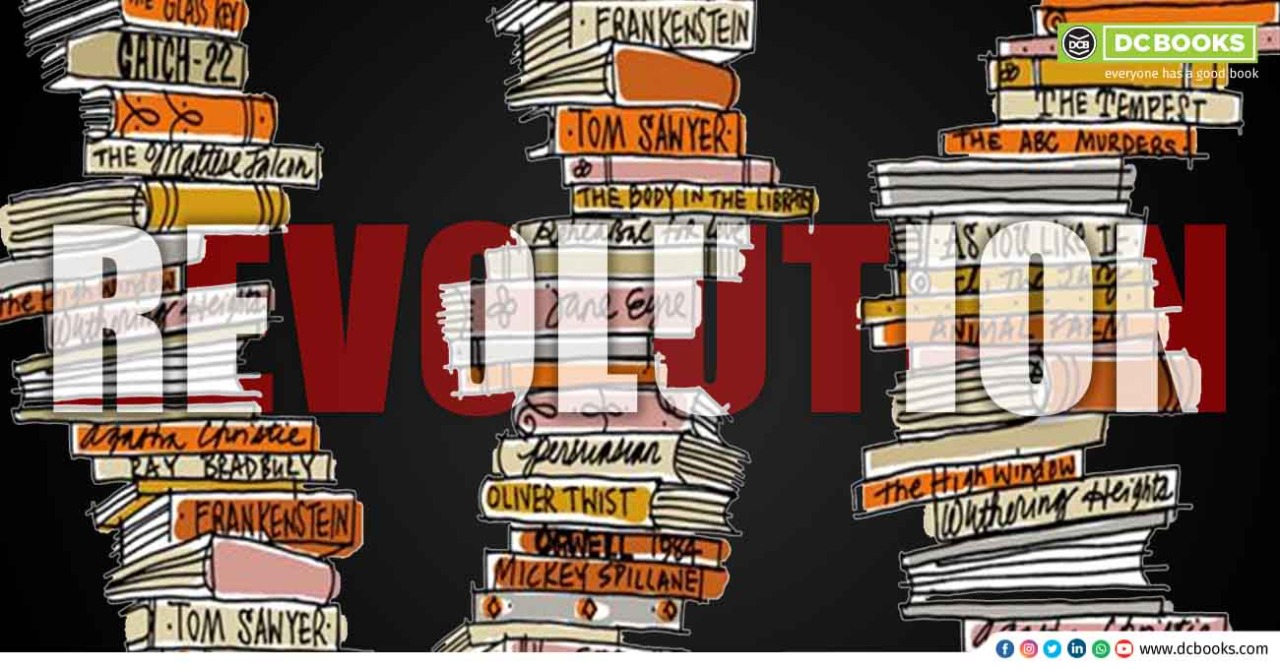 Kerala, a narrow stretch of land in the southwestern edge of our country is known for standing out and showing immense courage during tough times. A natural hub for trade and commerce since a long time, Kerala has benefitted in many ways. The awareness about international trade and the importance given to education by the ruling powers of this land has made it a socially responsible state. The first printing press in Kerala was set up by a Christian missionary in 1821, which further led to the dissemination of knowledge to the lowest strata of Kerala society. In the second half of the 19th century, commercial Malayalam publishing flourished and there were funds to nurture local libraries. Kerala Granthasala Sangam, was a new beginning which started in 1945, under the leadership of late P.N. Panikker, and eventually led to the rise of almost 8000 rural libraries. 
In the early 1950s M.P. Paul and others formed The Sahitya Pravarthaka Cooperative Society, and DC Kizhakemuri, the visionary of D.C. Books, was one of its founding members. He was the one who paved the path for Paperback Revolution in India. D.C. Books created history by selling the classic Chemeen by Thakazhi Shivasankara Pillai consisting 264 pages at a price of Rs.1.5 per copy creating a spark in the mid-1950s – "Paperback Revolution" as the publishing industry calls it. Chemeen sold over 11,000 copies and it holds the status of being the most renowned book to be translated in English. Chemeen was the first Malayalam novel to receive the Sahithya Academy Award. The book was first translated into Czech. Later, as an undertaking of UNESCO, it was translated into all the major European languages.