Conversation on the dissenting voices in Indian History with Romila Thapar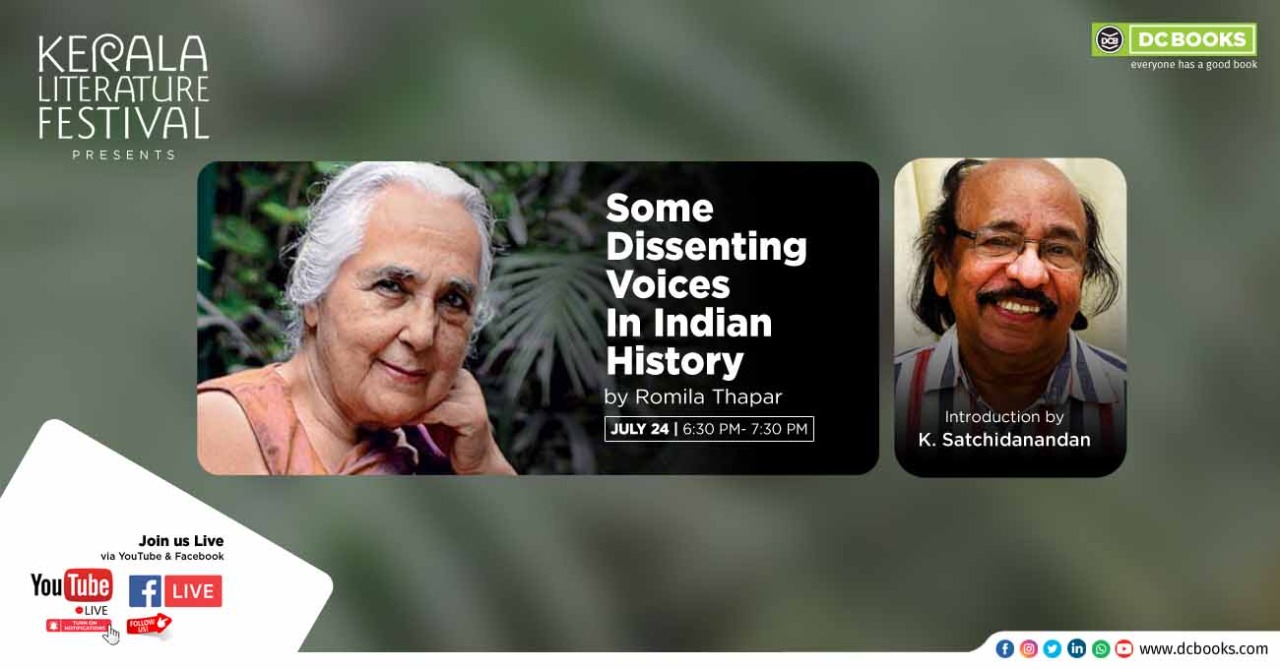 The Kerala Literature festival brings forth a session with eminent historian Romila Thapar, on the topic Some Dissenting Voices In Indian History. The session will be introduced by K. Satchidanandan on July 24, 6:30 pm. It will be broadcasted live on the official Youtube and Facebook pages of DC Books.
Romila Thapar is an eminent historian, whose core area of study is ancient India. She attained a doctorate in Indian history from School of Oriental and African Studies, the University of London in 1958. Thapar is currently Professor Emeritus at Jawaharlal Nehru University (JNU) in New Delhi. Thapar's major works are Aśoka and the Decline of the Mauryas, Ancient Indian Social History: Some Interpretations, Recent Perspectives of Early Indian History (editor), A History of India Volume One, and Early India: From the Origins to AD 1300. Her recent work on Somnath examines the evolution of the historiographies about the legendary Gujarat temple.
Click the links below to join us:
https://bit.ly/2Tw1Ezl ,  https://bit.ly/3rkAIix