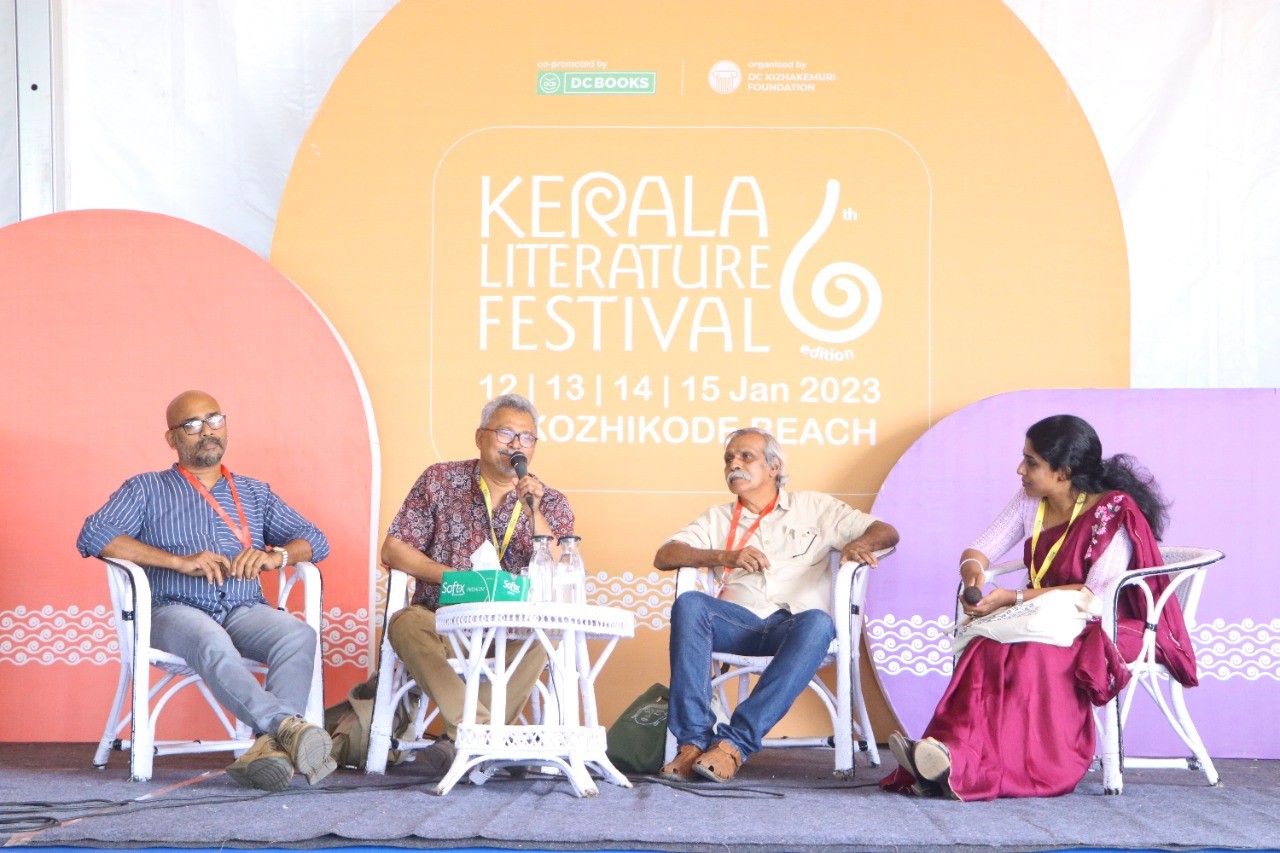 The session 'T P Rajeevan: Ezhuthum Jeevithavum' was a dedication to the deceased poet and novelist TP Rajeevan. The author was a prominent post-modern poet who brought a new revival to Malayalam and English writing. Dr. Anu Pappachan began the session by looking back on the works of T.P. Rajeevan. The depth of the demise of such a persona from the Malayalam literature landscape was evoked aptly when the speaker said, "He was a shore loss for us."
Kalpatta Narayanan spoke of T. P. Rajeevan as one who possessed uniqueness in his poetry. He commented on how TP didn't go after party politics. In Kalpetta's view, the writings of T.P. held on to "Marthya Dharma." According to Kalpetta, it was the uniqueness of the author that brought them the recognition they deserved.
Alongside, Anwar Ali recited TP's poem "Hoganakkal" and talked about TP's writing and narrative style. O P Suresh shared information about TP's life and experiences. The discussion touched on TP's novel Palerimanikkam, which was inspired by the stories he heard.