Who is an Author: A Discussion on Political Correctness in Fiction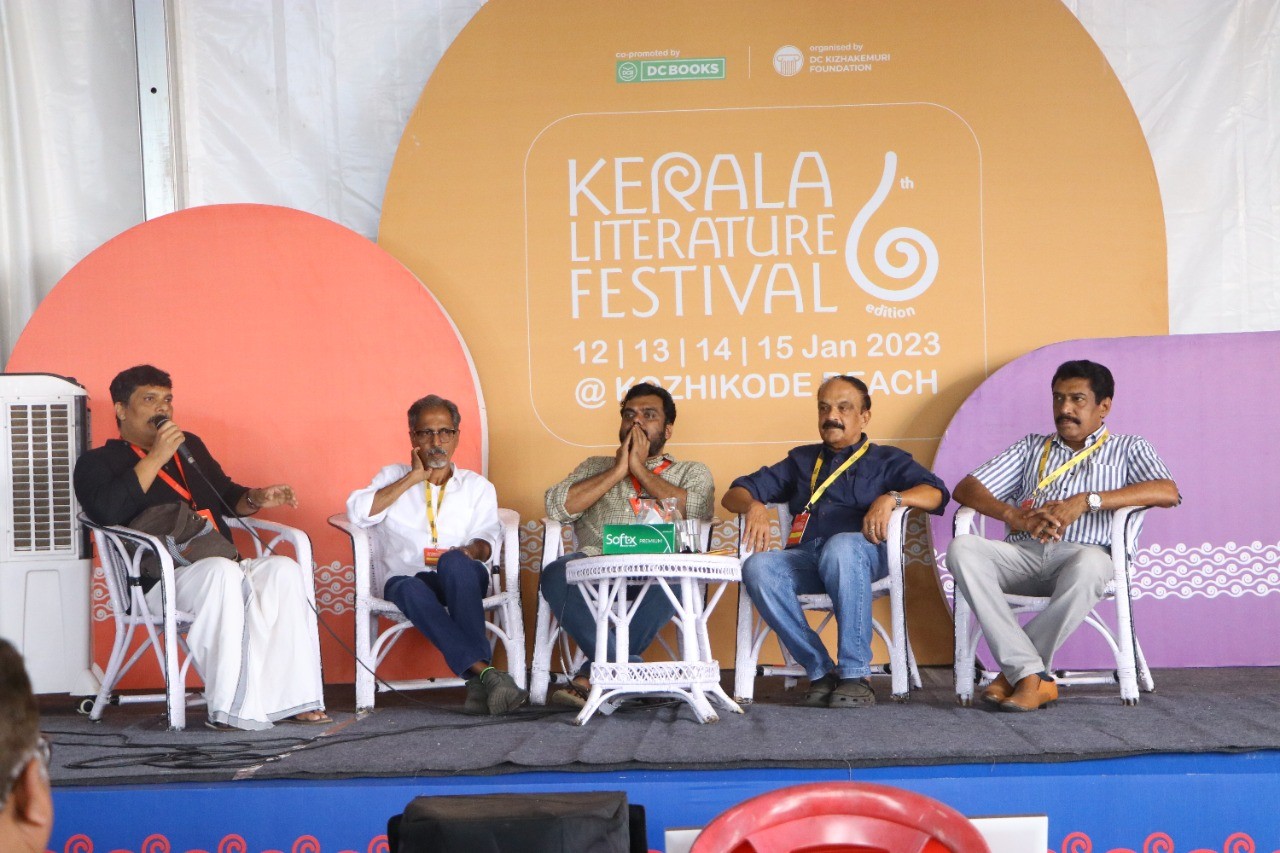 Contemporary writers of the Malayalam literary landscape shared the dias on `Aksharam` on the most awaited second day of KLF 2023. It was a face-to-face session along the lines of "Ezhuthinte Ezhuthapurangal." The conversation of PF Mathews, Santhosh Echikkanam, Paul Zacharias, and VJ James was moderated by Thaha Madayi.
In front of a large audience, authors Santhosh Echikkanam and P. F. Mathews criticised the concept of political correctness.The conversation on 'freedom of writers' led to Santhosh Echikkanam commenting on political correctness as something different for each individual. He adopted a subjective approach to political correctness rather than an objective one.
When asked about the portrayal of God, religion, and spirituality in his works, Zacharia made statements regarding Christianity and, later, Islam. In his view, Christianity is a luxury for Christians, and the same is true for the `Sabha.` He opined that the Prophet Muhammad is protected within Islam. When Islam's protection is unleashed in this regard, it will become the most beautiful religion. The author explained how one is able to write about God only when one is liberated from God.
Thaha Madayi asked author Santhosh Echikkanam about the islamophobic controversies in "Biriyani." He said that if it is called Islamophobia, he will speak. According to him, the writer has no control over the characters. And the fictionalised world of characters is based solely on the characters' beliefs, not the author's.
PF Mathews elaborated that the writer has complete freedom over his work. No one should stop an individual from writing. Later, he added that such concerns have not stopped him from writing when asked about them. His take on the institutionalisation of female desires and conditions was a comment on the current socio-political state of women.
VJ James spoke on reading his work, 'Nireeshwaran," with absoluteness and neutrality. Later, he elaborated on the scientific and logical dimensions of the subject. The sharp questions of Thaha Madayi made the session engaging.