Spaces Fest 2021 from 15 July onwards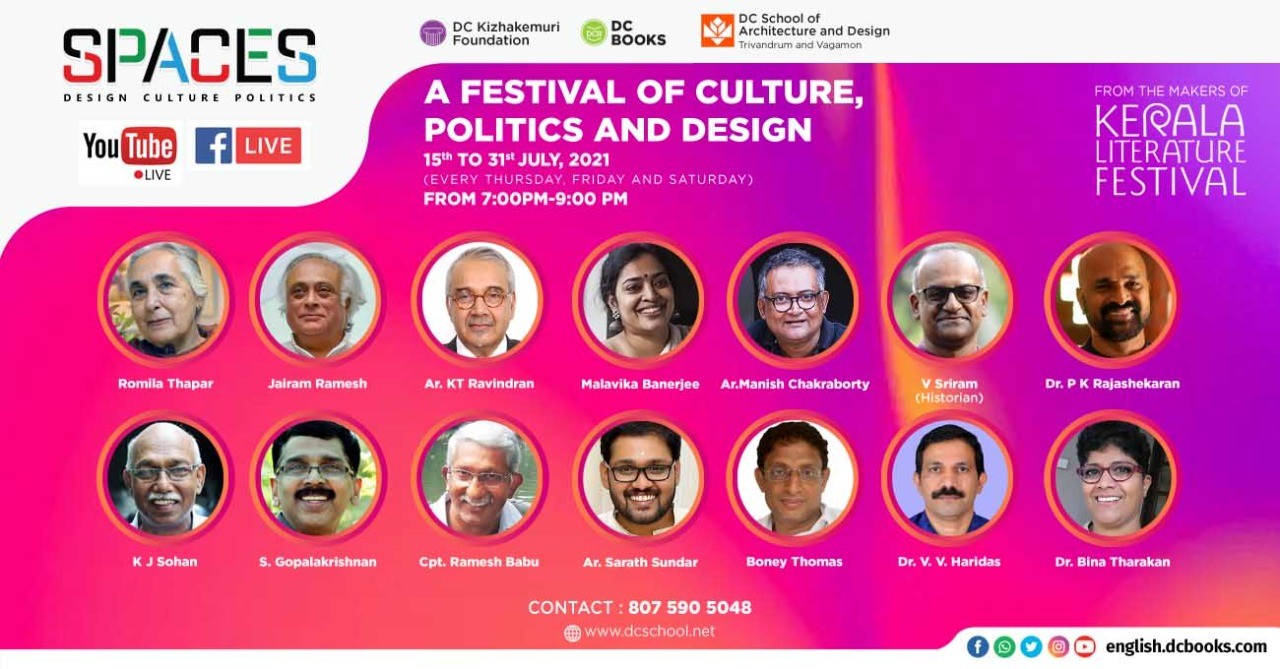 The Spaces Fest, jointly organized by the DC Kizhakemuri Foundation, DC School of Architecture and Design and DC Books the makers of the Kerala Literature Festival kicks off on July 15. The festival will be online due to the current pandemic restrictions. It will be held every week on Thursday, Friday and Saturday from 7pm to 9pm, till 31st  July.
Eminent personalities like Romila Thapar, Jairam Ramesh, Ar. KT Raveendran, Malavika Banerjee, Ar. Manish Chakraborty, V Sriram, P.K. Rajasekharan, K.J. Sohan, S Gopalakrishnan, Cpt. Ramesh Babu, Ar. Sarath Sunder, Bonnie Thomas, V. V Haridas, and Dr. Beena Tharakan will grace the event.
Mark your calendar!
And don't forget to Join "SPACES" Live on the said dates:
YouTube: https://bit.ly/3ne85kP
Facebook: https://bit.ly/3ath0tw