KLF VENUE – THE FREEDOM SQUARE RANKS AMONG SIX WORLD'S MUST-SEE MUSEUMS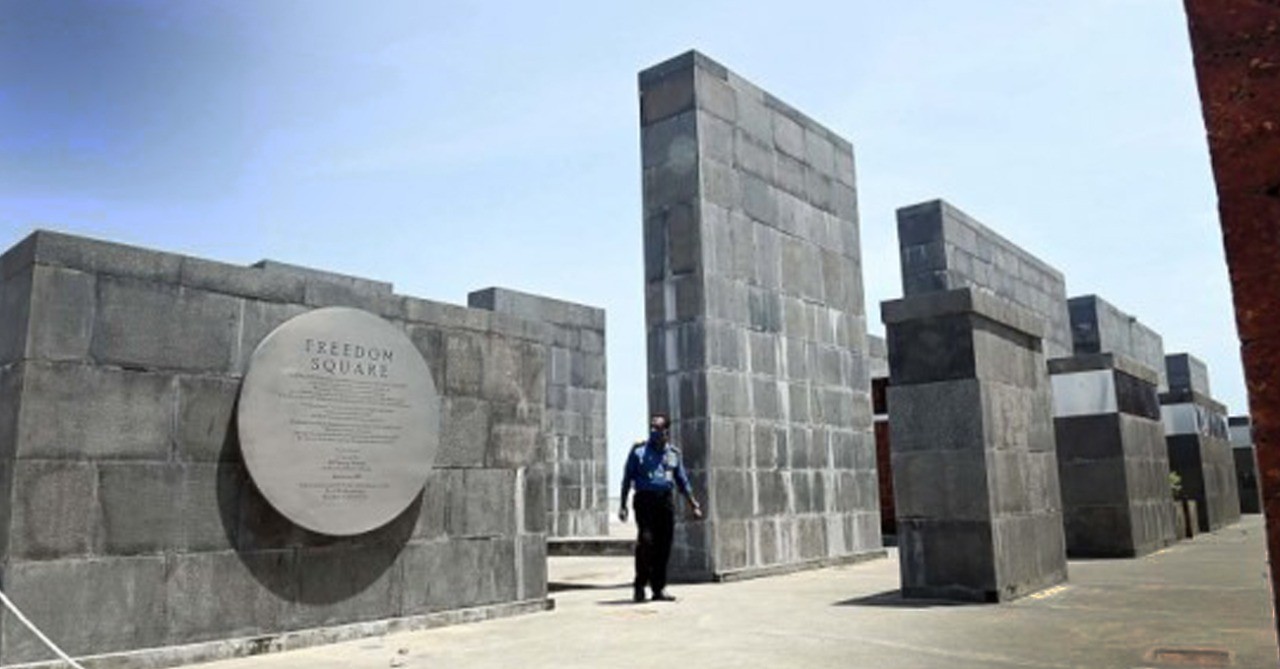 The international platform of architects namely Architecture design.in featured Freedom Square along with Imperial Klin Museum in China, Art Depot Museum, Netherland.
Set in the picturesque of the Calicut beach, the Freedom Square is indeed an ode to nature. Freedom Square borrows its name from the famed socio-cultural and political movements including the freedom struggles that Calicut had witnessed.
Former MLA, M Pradeep Kumar had constructed the square on a budget of 2.5 crores. An architect's team called "De- Earth" led by P.P Vivek and Vinod Cyriac envisioned and designed the Square.
Uralungal Labour Contract Society further built the same. It is the architectural marvel that gained the title.
Kerala Literature Festival is one of the largest Lit Fests in India. The festival aims to bring in discourses on literature, art, society, and culture. The idea of the Freedom Struggle emerged from the same – the need for a permanent venue for socio-cultural programs. The beach hence sets the perfect stage for the cultural drama. Organized by DC Kizhakemuri Foundation, the previous edition of KLF witnessed a record-breaking footfall of 270,000 people from across the globe.
View this post on Instagram