eKLF begins by wishing K Satchidanandan a happy 75th Birthday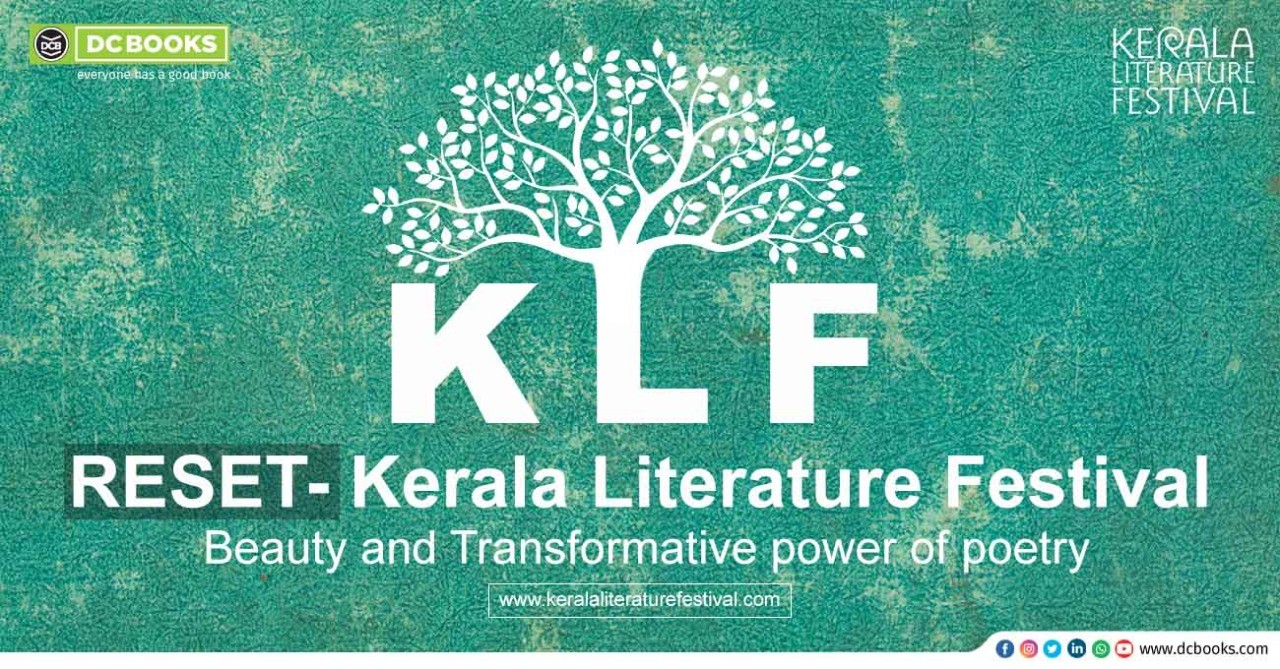 DC Kizhakemuri Foundation in association with DC Book hosted RESET Kerala Literature Festival (e-KLF 2021) on 28th May. The event was flagged off with an inaugural ceremony at 11:30 am live through the DC Books' official youtube and facebook pages. This was followed by an International Poetry Festival. KLF's digital edition of International Poetry Festival is held in honour of the 75th birthday of the Festival Director, Prof. K. Satchidanandan. The Inaugural ceremony began after an intellectual discussion between K. Satchidanandan and K. Suresh on the topic Kavithayile Kaalamudrakal. The international poetry festival celebrated the world renowned poet's 75th birthday. The poet spoke on a wide range of topics related to literature, politics, mental health, writing, translation, etc. The Cultural Minister of Kerala, Shri Saji Cheriyan inaugurated the event. The Inaugural ceremony was presided over by the Festival Chairman, A Pradeep Kumar, Chief Facilitator Ravi Deecee, Festival Advisor Hemali Sodhi and General Convener Abdul Hakeem.
The Festival kicked off with Palestinian poet Asma Azaizeh poem called I am But One Word, Ismath Hussain from Lakshadweep, Amanda Bell from Ireland and others. The Festival runs all through the day till 8 PM. With over 50 poets from more than 10 countries like Palestine, Israel, South Africa, Italy, United States of America, Ireland, the International Poetry Festival also witnessed the presence of renowned poets like Salma, Chandrakanth Patil, Kutti Revathi, Nishi Chawla, Balachandran Chullikadu, K G Sankarapilla, Taslima Nasrin, P P Ramachandran, Rafeeq Ahammed etc.