DC School of Architecture and Design to inaugurate the new library at Vagamon Campus on Republic Day
As part of the 108th Birth Anniversary celebration of DC Kizhakemuri on 12.01.22 and on the occasion of India's Republic Day that also marks his 21st Death Anniversary, DC School of Architecture and Design will unveil the new library on 26th January 2022 at 12 noon to its students.
"The ever-growing campus will soon have a Multimedia theatre for Film and Documentary screening, an Exhibition Hall, and a Museum, which will be officially inaugurated on the 1st of February. As a young institution we always strive to improve our facilities and innovate to make DC the best school in the country" says Ravi Deecee, Chief Facilitator at DCSAAD.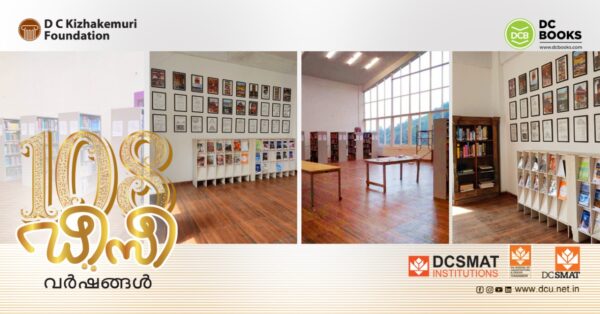 DC School of Architecture and Design is a pioneer in the architectural and design education sector in Kerala. The School has been pivotal to shaping and creating a benchmark for quality education practices. DCSAAD currently offers B Arch at its Vagamon & Trivandrum Campus, B.A in Interior Design at Vagamon campus alone.
For more details about the courses log on to www.dcu.net.in