A Historic Work on History
R. Manoj Varma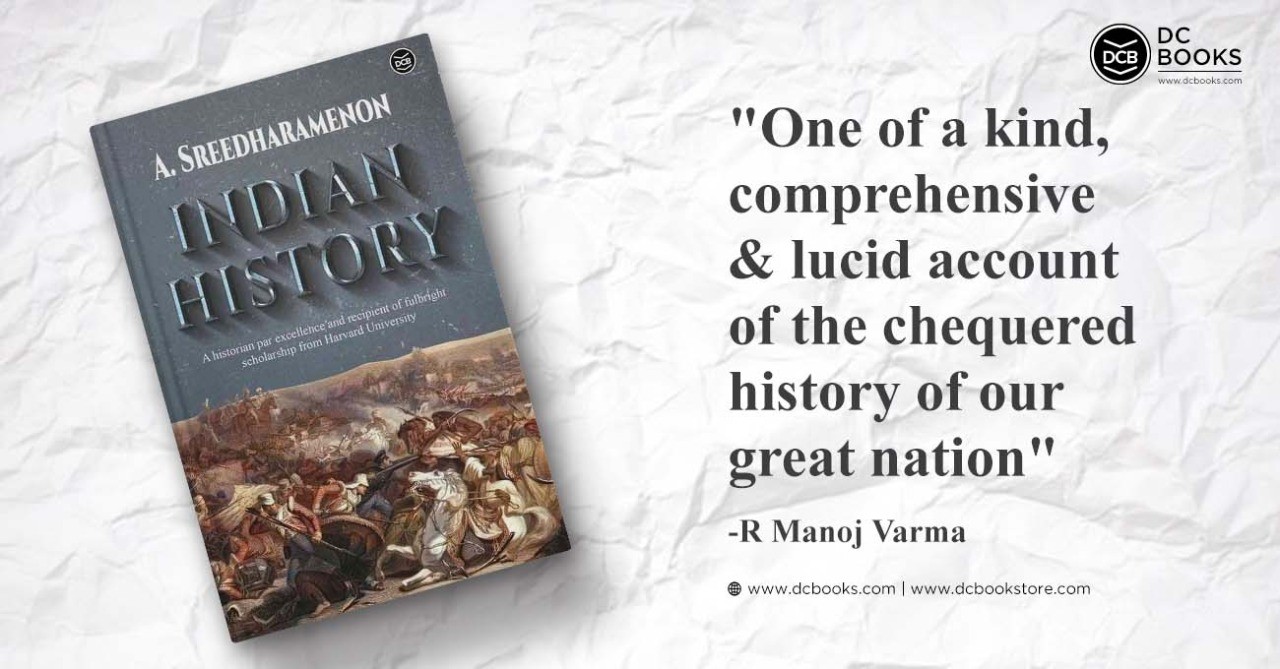 History has always been a hot favorite among readers. It assumes added significance in an age when the past is used for the present gains, political and otherwise. Then comes a new English translation of the celebrated historian, Prof A Sreedhara Menon's bestselling book: 'India Charithram'.
It is a one-of-a-kind, comprehensive and lucid account of the chequered history of our great nation in 75 succinct chapters in less than 700 pages. It traces the roots of India's earliest recorded history back to the paleolithic age and touching upon the Vedic and Harappan ages comes to the dynasties and social currents that molded India through millennia. The enviably professional approach of Prof. Menon never misses out on any noticeable feature of this vast country's variegated geography unlike the popularly North-centric narrative of some other historians. To be specific, he details Guptas, the Chalukyas the Marathas, the Cholas, and the Nagas with equal elan. Coming to more recent history, the English East India Company, the freedom struggle, the Gandhian era, and the teething troubles of a newly independent nation are all presented in crisp, consumable chapters under easily discernible subtitles.
It shall delight the general reader and benefit the serious student, especially for the competitive exams, when a handy, readable book that covers the entire Indian history is a God-given treasure.